Trailblazer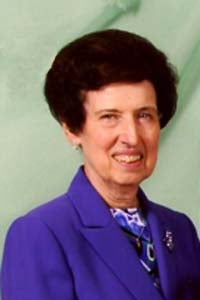 Donna G. Nativio, PhD, FAAN, FAANP, was sitting in the library at the University of Pittsburgh Graduate School of Public Health, where she was a masters student in the 1960s, when she read a small article in a journal. It was about a program in Denver, Colo., that was training nurses as practitioners who could provide services in rural Colorado to populations that didn't have access to health care. Nativio already had her nursing degree. "I thought, 'I think that's for me. That's what I want to do,' " she recalls. "I guess if I had an 'aha' moment, that was it." Nativio finished her master's, completed a residency in public health, and then went off to Denver to find out how that program was preparing what would come to be called nurse practitioners.
Back in Pittsburgh, she took a position with the Allegheny County Health Department overseeing the pediatrics portion of a federally funded maternal infant care program. There, she developed a demonstration project that included a curriculum to prepare experienced public health nurses at well-baby clinics to carry out physical exams and make decisions about immunizations.
Nativio, now associate professor and vice chair for administration in the Department of Health Promotion and Development at the Pitt School of Nursing, went on to become a driving force for the introduction of nurse practitioners in the state in the 1970s. In fact, when she looks at the law in Pennsylvania today that addresses the credentialing of nurse practitioners, she can still see some of the words that she contributed. "I was able to be involved in how Pennsylvania decided to credential," she remembers. "I submitted terminology that I thought would serve us best in that law. The law has changed several times since, but I can still see some of what I wrote back then."
She was a powerhouse then and is still one today—a huge presence at the School of Nursing as director of the Doctor of Nursing Practice (DNP) program as well as director of family, adult, pediatric, and neonatal nurse practitioner concentrations. "We were one of the universities that introduced the DNP program early, thanks to our current dean," Nativio says. "I lived through no credentialing being required and the master's not being required for [becoming a] nurse practitioner. If history repeats itself in terms of regulation and legislation, I think the DNP will become a required degree," she says."
This is a wonderful time to be a nurse practitioner, Nativio believes. "In all the years I've been doing this, this may be one of the very best times because of the federal health care law that has said that nurse practitioners are included as primary care providers. There's lots of data that show it can be done," she says. "There are lots of jobs as more and more people who weren't insured become insured. Almost anything you pick up that talks about workforce talks about an increase in demand for nurse practitioners. And often they will couch it in terms of taking care of the physician shortage. But I don't think that's the only reason. Nurse practitioners are good at what they do, and I think some people prefer the nurse practitioner."
Nativio, who has many awards and distinctions to her name, was selected as a 2014 fellow of the American Academy of Nurse Practitioners.
First published in Pitt Nurse magazine, Fall 2014