Expand Your Career Potential…and make a difference every day
Sometimes your first choice for a career just isn't the right one. What you do after realizing that... is what will define you and your future.
Build on what you learned from your previous degree(s) program or career path to become a Registered Nurse. The Accelerated 2nd Degree BSN track is designed for those who have earned a baccalaureate or higher degree in a non-nursing field and are looking for new challenges.
The field of nursing offers many benefits: a very promising job market; strong salaries; and great flexibility in terms of location, schedule, and type of working environment.
And we're not the only ones who think that:
In only three consecutive terms of full-time, on-campus, students master the rigorous science and nursing coursework to prepare for practice in health care settings ranging from hospitals to clinics to non-profit organizations. In addition, students must complete 810 hours of clinical experience in diverse settings across the region including Pittsburgh's six major teaching hospitals and more than 50 health care facilities; some of these locations are in the Pittsburgh suburbs, and students are responsible for transportation to their clinical locations. Upon completion, students are ready to take the National Council Licensure Examination (NCLEX), required to become a registered nurse (RN).
The faculty, nursing courses, and clinical settings are the same as those for students in Pitt Nursing's well-regarded, 4-year BSN program.
Foundations for Graduate Study
The 2nd Degree program provides a solid foundation for graduate study, which is essential for those who wish to pursue careers in advanced practice positions (such as nurse anesthesia or nurse practitioner), research, and health care management. It is estimated that growth for nurses with graduate degrees will top 50%: many of Pitt's 2nd Degree students go onto to pursue graduate studies.
Facts about 2nd Degree Students
This program has attracted students from all over the country: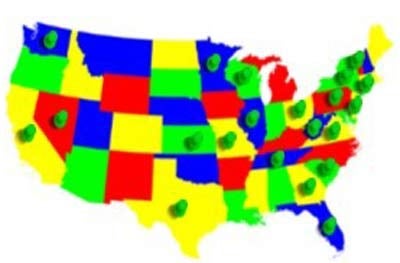 Students have earned their first degrees from such prominent institutions as:
Carnegie Mellon University
SUNY Buffalo (University at Buffalo)
Bloomsburg University
Boston University
Embry-Riddle Aeronautical University
New York University
Ohio State University
Princeton University
University of California Davis
University of Maryland – College Park
Vanderbilt University
Teacher, Nurse, and First Responder – meet Mike Beach, the lead faculty for our Accelerated 2nd Degree BSN program.
Academic Integrity Policy for Students