At the School of Nursing, we feel that our success is a direct reflection of the achievements of our graduates, whether they advance the nursing profession in the hospital, laboratory, classroom, or government office.  
To acknowledge the accomplishments of our graduates, as well as their contributions to the nursing profession and the success of the School of Nursing, we offer annual alumni awards. We want to call attention to these role-model worthy nurses and nurse educators!
---
Distinguished Alumni Award Honorees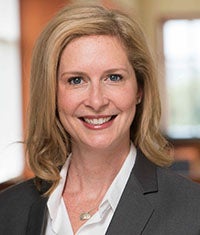 Dr. Kristen Brown, DNP, CRNP, CPNP-AC, CHSE-A, FAAN has had a 20-year career in nursing focused on technology-driven immersive learning opportunities and a 10-year career in healthcare simulation. She is currently an Assistant Professor and the Advance Practice Simulation Coordinator at the Johns Hopkins University School of Nursing and the Simulation Strategic Projects Lead at the Johns Hopkins Medicine Simulation Center. 
She is an international leader in simulation and nursing whose contributions span clinical practice, advocacy, research, and interprofessional education. Dr. Brown's entire career has centered around designing, leading, and studying immersive learning opportunities.  Her greatest impact has been in advancing nursing and interprofessional education by designing cutting-edge educational models. She has leveraged her extensive clinical experience to develop groundbreaking simulation- and technology-driven programs to increase the knowledge, skills, and leadership of healthcare professionals across disciplines. 
Dr. Brown is known internationally for establishing the first simulation intensive training program (boot camp) for nurse practitioners. This program's success has generated such demand and has led to an annual training event in which dozens of medical centers participate in this training. This innovative education is now part of the Johns Hopkins Executive Education program, and she is now transforming the platform to meet the needs of digital learners to create a more frequent and larger, global audience. She was the first nurse to be named the Zamierowski Simulation Fellow at the Johns Hopkins School of Medicine. She continues in a leadership role within the simulation center as the Simulations Strategic Projects Lead. She works with national and international partners to deliver high quality, innovative simulation solutions and educational opportunities.
Dr. Brown is recognized as a Certified Healthcare Simulation Educator-Advanced® (CHSE-A®) by the Society for Simulation in Healthcare. She is one of only 74 CHSE-A's worldwide. This certification distinguishes those who have proven themselves to be advanced educators and leaders in their healthcare simulation practice. Her nursing and simulation leadership has led to her acceptance into the National League for Nursing (NLN) Leadership Program for Simulation Educators.
In her current role as the Advance Practice Simulation Coordinator, Dr. Brown has established a full-scale advanced practice simulation program. She has also led the efforts to use new technology to provide innovative solutions for distance learning, including telepresence robots and virtual simulation, including screen-based and virtual reality platforms (VR) across all programs.  Dr. Brown is currently leading a project with the Johns Hopkins School of Medicine to design multi-player VR experiences for trainees across disciplines. She recently received the Johns Hopkins University Digital Education & Learning Technology Acceleration (DELTA) Grant for the project, Deconstructing Healthcare Silos: Interprofessional Education Using Multiplayer Virtual Simulation and Virtual Reality for Medical & Nursing Trainees. 
Dr. Brown (Barna, '01) earned her BSN from the University of Pittsburgh School of Nursing, her MS with an acute care pediatric nurse practitioner focus from the University of Maryland School of Nursing and her DNP from the Johns Hopkins University School of Nursing.
Joanne McMahon-Boyd (BSN '81): Service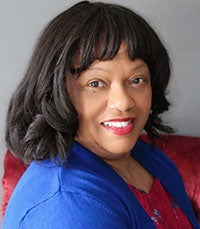 Joanne Boyd is a member of PBNIA, Pittsburgh Black Nurses In Action, Inc. PBNIA is the local chapter of the National Black Nurses Association (NBNA), and is a professional service organization working to reduce health disparities and inequities of underserved and minority populations in Allegheny County and promote the profession of nursing through mentorship. Joanne is the Chairperson of PBNIA's Health Policy Committee. As the Chair she implemented initiatives that promote nursing in a positive image. Joanne collaborated with the Athletic Trauma Unit, ATU, to present Youth Fit, an initiative co-sponsored by PBNIA and ATU. Youth Fit is an hour long program targeting youth, ages 5-18, and their parents to offer education about healthy food choices and exercises, to reduce childhood obesity and promote at least sixty minutes of exercise. Youth Fit events were offered at several PBNIA Health Fairs. Post-event survey results proved this initiative was well received by those in attendance. 
Also as the Chair of the Health Policy committee, Joanne led members to prepare for and participate in the NBNA's National Capitol Hill Day for the past four years. Under her leadership, members prepared legislative agendas and presented them to Pennsylvania Legislators with the goals of introducing and supporting legislation to help improve health outcomes and to support the nursing profession.
The COVID-19 pandemic revealed health disparities and inequalities within the African American community.  There was an opportunity for PBNIA to offer relief to those in need, and Joanne sought grant funding to spearhead this initiative. Joanne led the team who was awarded a substantial grant. With that funding  a COVID-19 Safety Kit project was implemented. Under her leadership, two thousand kits were distributed to forty-seven organizations throughout Allegheny County. The kits contained masks, hand sanitizer, gloves, CDC guided COVID-19 education materials on signs and symptoms and other information about COVID-19, domestic violence awareness and mental health resources as well as other community resources for food and other necessities. The kits were distributed to various homeless shelters, COVID-19 testing sites, senior high-rise residences and organizations that cater to those in need.
Her leadership promoted the profession of nursing while building relationships with many community organizations within Allegheny County. Joanne facilitates diversity in the nursing profession through mentorship. Joanne is a mentor in PBNIA's Future Nurses Academy (FNA), a mentor program designed to support minority nursing students, enrolled in various levels of nursing programs, to ensure program completion and licensure. Joanne offers support, guidance and access to resources to succeed. Joanne has shown, through her actions and contributions in her community, her dedication to improving the health of individuals and communities within the county and the state.
Dr. Marci Nilsen is a three-time Alum of Pitt Nursing with significant contributions to the professional of nursing in clinical care of patients with head and neck cancer. Based on her clinical work with this specialty population, she identified many complex and unmet needs, particularly the morbidity and mortality associated with long-term symptoms and treatment-related effects. She recognized the importance of an interdisciplinary approach to the identification, prevention, and development of interventions to reduce these complications to improve health related quality of life. To this end she established a Head and Neck Cancer Survivorship Clinic in the Department of Otolaryngology, UPMC Eye and Ear Institute for which she serves as the founding Co-Director. In 2019 her role was expanded to include an appointment as the Director of Head and Neck Cancer Survivorship for the Hillman Cancer Center. Dr. Nilsen devotes 40% of her time to practice and scholarship in this area, including at least one day a week of direct nursing practice in the survivorship clinic.  
Dr. Nilsen's specialty practice and research are inextricably linked. She has two ongoing studies: (1) exploring the impact of radiation therapy on cognitive function and (2) understanding the effects of the sympathetic nervous system on pain and tumorigenesis in Head and Neck cancer. As a Principal Investigator, she has received funding from the Head and Neck Cancer Specialized Program of Research Excellence's Developmental Research Project (5P50 CA097190-13; PI: Ferris), University of Pittsburgh School of Nursing's Center for Research & Evaluation, and the Oncology Nursing Society. Since 2016, Dr. Nilsen has 20 publications (12 databased, 9 as first or senior author) and currently has 3 senior author data-based manuscript under review.  
Dr. Nilsen also serves as the primary mentor for nursing students and trainees in other health science fields, including graduate student physician residents, physician fellows and junior faculty, who share her commitment to improving the care of persons with head and neck cancer and their families.
Dr. Nilsen is active in the Oncology Nursing Society and has served as a grant reviewer for the Oncology Nursing Foundation since 2018. She is also an associate member of the American Head & Neck Society and is on their Survivorship, Supportive Care & Rehabilitation Service Committee.  Dr. Nilsen is also a Certified Hospice and Palliative Nurse through the Hospice and Palliative Nurses Association.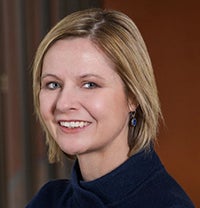 Dr. Lingler is currently a tenured Professor and Vice Chair for Research, Department of Health and Community Systems in the School of Nursing. She is also the Director of the Outreach, Recruitment, and Engagement Core in the Alzheimer's Disease Research Center. She holds secondary appointments in the Department of Psychiatry and the Clinical and Translational Science Institute in the School of Medicine, and is a Faculty Affiliate of the Center for Bioethics and Health Law.
She has published over 70 peer-reviewed journal articles. Her publications also include three book chapters, reviews, letters to the editor, invited papers, etc. She is currently co-editing an ethics book with Michael Deem entitled Nursing Ethics: Normative Foundations, Advanced Concepts, and Emerging Concepts to be published by Oxford University Press. Several of her recent publications highlight her longstanding focus on older adults, particularly older adults with mild cognitive impairment (MCI). She recognizes the importance of disseminating her research findings to a wide variety of audiences. 
Dr. Lingler has had sustained funding for her program of research beginning with her dissertation research and spanning 20 years. Her research initially focused on patients with MCI, their caregivers, and communication. She built on this foundational work in her research on the disclosure of amyloid positron emission tomography in patients with MCI. Recognizing the limited number of minority participants in Alzheimer's disease (AD) research, she is currently examining the use of storytelling to promote recruitment and enrollment of African Americans in research on AD and related disorders. She was the co-principal investigator on a study testing an intervention to improve medication management by informal caregivers when the patient is experiencing memory loss. Each of these studies has been funded by a branch of the National Institutes of Health. She has also received funding from the Alzheimer's Association, Brookdale Foundation, and the Aging Institute of the University of Pittsburgh, among others. 
Because of the significance of Dr. Lingler's work, she has been asked to serve as an external or internal consultant /collaborator on multiple projects, some of which are industry-related and international. She has presented her findings at national and international meetings. She continues to gain recognition for her work because of its cutting-edge nature and its potential to make an impact on the lives of vulnerable older adults. 
Additionally, Dr. Lingler shares her passion for research with her mentees. Her list of publications include many with her mentees as first author. Graduate student researchers work with her on her funded research and have an opportunity to be co-authors on papers and prepare abstracts for paper/poster presentations. She has sponsored/co-sponsored pre-doctoral and postdoctoral fellowships supported by the NIH and the John A. Harford Foundation, as well as a K01 awardee. These roles have required her to review and critique the training grant applications multiple times and obviously her feedback has helped these mentees to be successful.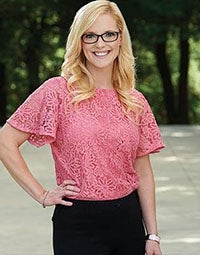 Dr. Kelley Baumgartel's expertise in the field of human milk science and neonatal growth and nutrition has significant impact on mothers and neonates throughout the nation. She contributed to the legislative success in Pennsylvania for Medicaid breast milk donor coverage for Medicaid participants. Her grant writing skills resulted in over 1 million dollars for milk bank operations. Furthermore, she raised enough money to establish a Free Care Fund. She served on the Human Milk Banking Association of America's subcommittee on nutritional analyzers. Dr. Baumgartel is the President/Founder of the Human Milk Science Institute and Biobank. She has a proven record of attaining grants to further the science of human breast milk. 
She is an active young alumnus, who has brought positive change to the community and the nation through her work. She has excellent leadership skills and is seen as a young leader, exemplified by her being chosen by Pittsburgh Magazine as 40 Under 40 in 2020. Her work with Hello Bully, a non-profit pet rescue whose mission "is to rescue and rehabilitate canine survivors of dogfighting, cruelty, neglect and man-made natural disasters and provide assistance of all companion animals of underserved communities with a goal of reducing overpopulation and preserving the human-animal bond" is impressive. Kelley obtained funding for "Pittsburgh Pets' which is a program for underserved communities that provides, at no cost, veterinary care, microchips, nail trimming, and food/equipment. Most importantly they cover 100% cost of spay/neutering. 
Kelley actively serves on multiple boards. She is a Member of the Medical Advisory Board, Mid-Atlantic Mothers Milk Bank, Invited Guest Expert Panel on Breastfeeding, American Academy of Nursing, Community Health Advisor, New York City District 9 City Council Candidate, Harlem, New York. She served as Board Member and Vice President for Hello Bully.
Honorary Alumni Award Honoree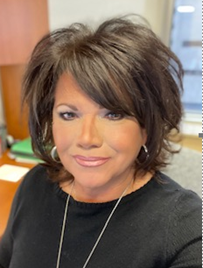 Antoinette Orsino ("Toni ")  joined UPMC in 2017 as the Senior CRNA Director for University of Pittsburgh Physicians, where she oversees over 500 CRNAs working at 18 UPMC locations. Prior to accepting this role, she was the Clinical Director of Anesthesia for Fayette Physician Network and the Regional Practice Director for Sheridan Healthcare and West Penn Anesthesia Associates, where she was responsible for the anesthesia operations of the Mid-Atlantic Region, including Virginia, West Virginia, Maryland, and Pennsylvania.  Ms. Orsino earned her Bachelor of Science in Nursing from Indiana University of Pennsylvania in 1985, a Certificate of Anesthesia from Westmoreland-Latrobe School of Anesthesia in 1992, and a Master of Business Administration from Waynesburg University in 2008.
Dedicated to the profession of nurse anesthesia with over 28 years of experience in the management of anesthesia operations of multiple facilities, her focus has been patient-centered with a "people first" leadership mindset as well as an impressive track record of strategic planning/management and a genuine passion for taking on new challenges.  She has moved the needle on team engagement, OR efficiency, and CRNA visibility.
In addition to her role as Senior CRNA Director at UPMC, she also serves as an adjunct faculty member in the University of Pittsburgh School of Nursing Nurse Anesthesia Program,  a member of the UPMC system Surgical Services Oversight Committee and UPP system Quality Improvement Committee.