At the School of Nursing, we feel that our success is a direct reflection of the achievements of our graduates, whether they advance the nursing profession in the hospital, laboratory, classroom, or government office.  
To acknowledge the accomplishments of our graduates, as well as their contributions to the nursing profession and the success of the School of Nursing, we offer annual alumni awards. We want to call attention to these role-model worthy nurses and nurse educators!
Diane Hupp DNP '14: Distinguished Alumni Award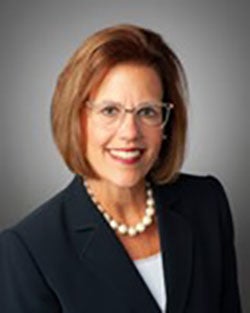 Diane S. Hupp is President at UPMC Children's Hospital of Pittsburgh. She has more than 30 years of healthcare experience while serving in multiple roles at UPMC Children's throughout her career.  She has spent the last two decades leading Nursing and hospital Operations including the initiatives for the patient care design, workflows, technology, training, and process changes for the transition to Lawrenceville in 2009. She also has been the catalyst for significant advancements in surgical services efficiencies, patient safety and elevating education and professional development of Nurses as recognized by the organization achieving Magnet designation since 2012.
Prior to serving in this role, Diane most recently held a dual role as Chief Nursing Officer and Vice President, Operations at UPMC Children's for nearly two decades.  During that time, her vision and leadership led to the opening of a pediatric hospital-within-a hospital concept, bringing expertise of UPMC Children's to Central Pennsylvania.  She also spearheaded in collaboration with the surgeons a pediatric East Coast Transplant Network resulting in more opportunity for children awaiting transplant. She led the organization to reach the top decile in patient and family experiences.
Diane holds a master's degree in Nursing Administration, a bachelor's degree in Nursing from Duquesne University, and a Doctorate in Nursing Practice from the University of Pittsburgh. She has strategized to promote higher levels of education and certification for all staff as evidenced by the nursing staff elevating to near 90% baccalaureate-prepared nurses contributing to improved patient outcomes.  She was inducted into the elite American Academy of Nursing for her contributions to the profession.
In addition to her leadership role at Children's Hospital, Diane has published and co-authored numerous articles; presented nationally on various healthcare topics and serves on several local and national boards including serving as Vice-Chair of the Duquesne University Board of Directors.
She has received numerous awards both locally and nationally.  Most recently, she received the Inaugural Chair for Nursing Excellence at UPMC Children's.
Bridget Olivia Howard BSN '96: Distinguished Practice Award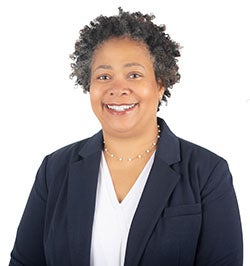 Since 1990, Bridget has cared for families in New Jersey and Pennsylvania, helped educate a generation of midwives, nurses, advanced practice providers, and physicians to support strong collaborative working environments for her colleagues.  She is committed to health equity, patient education, and helping women and families find their voices.  Increasing a midwifery presence and philosophy, supporting birth, family planning and quality of life is what she seeks for her patients and her profession as a Certified Nurse Midwife.  She has dedicated over 22 years of service to her professional national organization, the American College of Nurse Midwives (ACNM) and the A.C.N.M. Foundation promoting funding for awards and scholarships to aid students to complete their basic midwifery education and for midwives to further research in Doctoral studies propelling our profession forward.  
As the ACNM Board of Director's Secretary, she ensures accurate documentation of board meetings with board liaison roles to the Political Action Committee (PAC), American Midwifery Certification Board (AMCB), Finance and Audit Committee (FAC), Executive board and is Chair of the Racism in Midwifery Education Task Force.  She is dedicated to board initiatives including the ACNM Roadmap for Anti-Racism and works tirelessly with the Board of Directors to develop and implement strategies to move ACNM forward in funding, project development, membership growth, and marketing strategies. Most importantly she encourages ACNM to continue to create welcoming and safe spaces for all students and all midwives now and for future generations. 
Outside of ACNM, Bridget is the manager for Advance Practice Providers in Women's Health at the Hospital of the University of Pennsylvania (HUP), Co-chair of the Women's Health Patient and Family Advisory Council, Co-chair of the Moving on Maternal Depression (MOM-D) Committee at HUP through the PA Perinatal Quality Collaborative along with other quality and safety initiatives. She looks forward to continuing fostering opportunities for positive professional change and reflection in the profession of midwifery, nursing, medicine, and advance practice. She lives in rural NJ with her family, enjoys gardening and traveling.
Dawndra Jones DNP '14: Distinguished Practice Award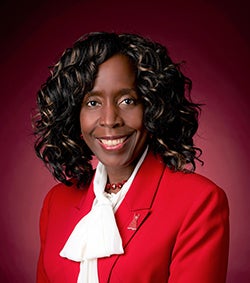 Dawndra Jones DNP, RN, NEA-BC has been with UPMC for over 31 years working in multiple positions spanning from staff nurse to various nursing leadership and executive positions. In May 2021, she was promoted to the position of Vice President of Patient Care Services and Chief Nursing Officer (CNO) of UPMC Magee-Womens Hospital. She had previously been the CNO at UPMC East and UPMC McKeesport hospitals. Her expertise is in leadership development, performance management, workforce planning and development, and population health. She is a national conference speaker on various topics including Nurse Manager Scope and Span of Control, Diversity & Inclusion, and various professional development and advancement strategies.
Dr. Jones received her bachelor's and master's degrees in nursing from Carlow University and a Doctor of Nursing Practice in nursing administration with a minor in nursing informatics from the University of Pittsburgh School of Nursing. Dr. Jones holds a Nurse Executive Advance certification from the American Nurse Credentialing Center. Currently she serves on the FDA Peripheral and Central Nervous System Advisory Committee, Pennsylvania's Action Coalition's Nursing Diversity Council and is a member of the UPMC Board of Inclusion & Diversity Committee, American Organization of Nurse Leaders, and American Nurses Association.  She also serves on several Board of Directors for various organizations and is immediate past president of the Pittsburgh Black Nurses in Action (PBNIA), the local chapter of the National Black Nurses Association.  She is one of the founders and program director of the PBNIA Future Nurses Academy, a mentorship program for diverse nursing students attending nursing programs within the Greater Pittsburgh area. Dr. Jones has received numerous awards including recipient of the Pennsylvania Nightingale Award in the CNO/Executive category. She was ranked 23rd by Talk Magazine's 100 Most Influential African American Pennsylvanians. In 2019, she was recognized by the Pittsburgh Courier with a Women of Excellence Award and by Pittsburgh Magazine with the Nursing Excellence in Leadership Award.
Lora E. Burke PhD '97: Distinguished Research Award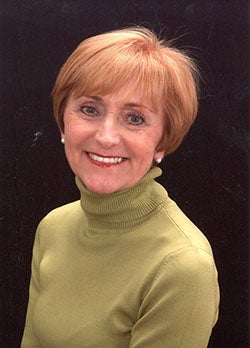 Dr. Burke is a professor of nursing and epidemiology at the University of Pittsburgh and has a secondary appointment in the Clinical Translation Science Institute. She was the founding Director of the Hub for Excellence in eHealth Research in the School of Nursing. She has a long-standing record of NIH funding to support her research program, which includes a series of clinical trials focused on behavioral strategies to improve adherence to treatment regimens targeting cardiovascular disease risk reduction and long-term weight loss. She incorporated the use of mobile technology to validate self-report measures and provide evidence for the role of self-monitoring in behavioral weight loss treatment. Most recently, her team has been testing an algorithm for the delivery of personalized, real-time feedback in response to self-monitoring lifestyle behaviors in a NIH funded trial that aimed to improve sustained engagement and long-term behavior change. She particularly enjoys mentoring graduate students across several health science disciplines. Her work has been recognized by The Obesity Society's mHealth Interest Group's Pioneer Award for Excellence in eHealth/mHealth Research. She is a Fellow in the American Heart Association, the American Academy of Nursing and the Society of Behavior Medicine.
Dr. Burke has been a longstanding volunteer in the American Heart Association and earlier served as the Chair of the Council on Lifestyle and Cardiometabolic Health and the Council Operations Committee. Currently, she is a member of the American Heart Association's Health Technology Advisory Group.
Betty Braxter PhD '03: Distinguished Service Award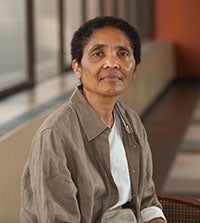 Betty J. Braxter currently serves as the Associate Dean of the Undergraduate Education Program and as an Associate Professor at the University of Pittsburgh, School of Nursing.    She continues to work with undergraduate and graduate students in the program.   With her clinical background as a certified nurse midwife, she also works with nurse-midwifery students coordinating the global-community health didactic course and practicum.   Her research focus targets risky behaviors specifically smoking among pregnant birthing persons that includes use of electronic cigarettes. In the past two years, her research has also focused on maternal mortality/morbidity as a health disparity in the maternal health space.  Additionally, she has served as a member of Pennsylvania's Maternal Mortality Review Committee and is a Fellow in the American Academy of Nursing. She is a member of Kappa Chapter, Pittsburgh, PA and Pittsburgh Black Nurses in Action (PBNIA).
Marci Zsamboky MSN '94: Distinguished Teaching Excellence Award 
Marci Zsamboky, DNP, PMHNP-BC, PMHCNS-BC, CNE, is the Academic Director for the PMHNP program at Vanderbilt University School of Nursing. She has almost 30 years of teaching experience at the undergraduate and graduate level with various schools of nursing. She has been active in professional organizations, and has held office and served on regional, state, and national committees. She was recently awarded a $1.9 million HRSA grant to help build the mental health workforce in rural and underserved areas. She currently practices as a PMHNP at a federally qualified health center in Murfreesboro, TN. Her scholarship interests include integration of behavioral health and primary care, child and adolescent mood disorders and suicidality. 
Jill Demirci: BSN '05, MSN '10, PhD '12: Outstanding Young Alumni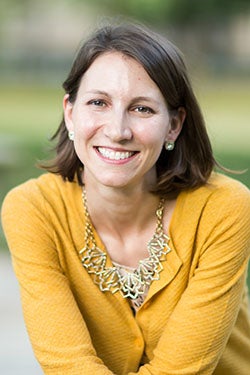 Jill R. Demirci, PhD, RN, IBCLC is an Assistant Professor (tenure stream) at the University of Pittsburgh School of Nursing. Her program of research addresses the promotion and support of human lactation/breastfeeding, under the premise that breastfeeding and the provision of human milk has significant, long-lasting, and dose-dependent benefits for the health and wellbeing of mothers/lactating parents and their children. Specifically, the goal of Dr. Demirci's research is to inform practice and policy changes that increase the availability and quality of lactation support, remove structural barriers to breastfeeding, and ultimately improve the lives of birthing and lactating people and their families.
Dr. Demirci's research has been externally supported by the National Institute of Nursing Research (NINR), Eunice Kennedy Shriver National Institute of Child Health and Human Development (NICHD), American Nurses Foundation (ANF), and the Association of Women's Health, Obstetric, and Neonatal Nurses (AWHONN). Her research has exposed breastfeeding experiences, challenges, and trajectories of medically-vulnerable and underrepresented groups (e.g., methadone-exposed women, mothers of late preterm infants, infants with congenital surgical anomalies).
Dr. Demirci has also identified structural risk factors for suboptimal lactation, including practices and policies in prenatal, birth and childcare settings. With her research team, she has developed and trialed interventions for frequently encountered breastfeeding challenges, including perceived insufficient milk supply—the most common reason for early, unintended breastfeeding cessation. Her current research examines the feasibility and impact of several mHealth/telehealth breastfeeding education and support interventions. These interventions challenge current clinical and research paradigms related to breastfeeding support—a shift away from basic prenatal education and postpartum problems-based counseling to personalized, anticipatory and preventative support. Her research and research mentorship recognizes the complexity and breadth of issues impacting breastfeeding and aims to reimagine the design and delivery of lactation support for healthier families and communities.  
Latasha Kast BSN '11, MSN '19: Outstanding Young Alumni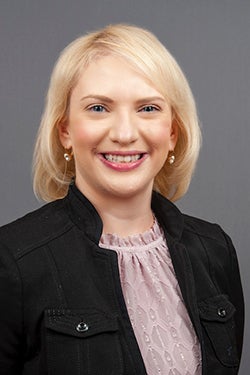 Latasha Kast, MSN, RN, CCRN, CNL, is a Nurse Manager of the ICU at AHN Canonsburg. In her role, she oversees the ICU staff to provide quality critical care to patients while fostering the development of staff. She led the development of interdisciplinary rounds in a community hospital and the development of a resuscitation committee to improve patient outcomes. Ms. Kast is a graduate of the University of Pittsburgh, where she received her BSN (2011) and MSN Clinical Nurse Leader (2019). Previously, Ms. Kast has worked in progressive clinical and leadership positions within trauma/vascular step-down, trauma critical care, neurovascular critical care, and education. She has developed and led several quality improvement projects to improve patient outcomes, including hair washing to reduce surgical site infections in neurosurgical patients. Ms. Kast has been recognized for their substantial contributions to the nursing profession. She received an honorable mention for the Pittsburgh Magazine Excellence in Nursing awards in 2020 for the Emerging Leader category and was the recipient of the 2021 CNL Vanguard award, presented by the American Association of Colleges of Nursing, for their excellence in clinical practice and leadership. 
Jewish Healthcare Foundation: Honorary Alumni
The Jewish Healthcare Foundation (JHF) and its three operating arms—the Pittsburgh Regional Health Initiative (PRHI), Health Careers Futures (HCF), and the Women's Health Activist Movement Global (WHAMglobal)—offer a unique brand of activist philanthropy to advance healthcare innovation, advocacy, collaboration, and education in the interest of better population health. JHF is a public charity formed in 1990 from the sale of Pittsburgh's Montefiore Hospital. Focused on pertinent health issues for the entire community, JHF and its entities' collective mission is to produce systems of care that are as safe, reliable, efficient, equitable, and compassionate as possible. JHF and its entities are the recipients of significant national, state, and local grants to test better methods of healthcare delivery. JHF is also the fiscal agent for state HIV/AIDS funding in southwestern Pennsylvania.
JHF advances its critical and timely work through a variety of grants, projects, programs, and education. Current areas of focus include patient safety, aging and end of life care, women's health, teen mental health, healthcare technology, the healthcare workforce of the future, and HIV/AIDS.
JHF has enjoyed a long, storied partnership with the University of Pittsburgh School of Nursing, including collaborating on Nurse Navigators, Working Hearts, the Board of Visitors, Health Careers Futures, the JHF Feinstein Fellowships, and most recently the Revisiting the Teaching Nursing Home initiative. The leadership, faculty and students at the School of Nursing have consistent partners for JHF in improving the health outcomes for our community, while continually working towards enhancing career paths for nurses. 
If you wish to submit any additional documents, you may attach them to the bottom of the form or email Taylor Andrekanic at tva4@pitt.edu