Within the School of Nursing, we believe that our accomplishments are closely intertwined with the feats of our graduates. Their achievements in the realms of healthcare institutions, laboratories, educational settings, and even government offices truly mirror our success.
In recognition of the triumphs achieved by our alumni and their profound influence on the nursing vocation and the School of Nursing's triumphs, we proudly present yearly alumni awards. These accolades serve to spotlight these exceptional nurses and nurse educators who stand as remarkable role models.
Madeleine R. Lepore BSN '17, DNP '21: Distinguished Service Award
Madeleine Lepore received her undergraduate and graduate nursing degrees from the University of Pittsburgh. After starting her nursing career in hematology-oncology, she transitioned into psychiatry, working as an inpatient nurse at Western Psychiatric Hospital on the Dual Diagnosis Unit. Dr. Lepore has been a volunteer for the syringe service program in Southwestern Pennsylvania, Prevention Point Pittsburgh, for six years now providing wound care to people who use drugs. She continues to work in clinical practice as a psychiatric mental health nurse practitioner in a rural community clinic, narcotic addiction treatment program, and in psychiatric emergency services. Dr. Lepore's research focuses on a policy analysis of syringe decriminalization, highlighting the dire need of access to syringe service programs in rural areas.
Rose Wilson BSN '17, DNP '21: Outstanding Young Alumni Award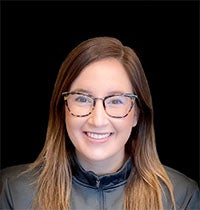 Rose Wilson is a psychiatric mental health nurse practitioner who has experience managing mental health conditions with the adult and geriatric populations. Dr. Wilson earned her Bachelor of Science in Nursing and Doctor of Nursing Practice degrees from the University of Pittsburgh and earned a Bachelor of Arts in Health and Humanity from the University of Southern California. Prior to graduating with her doctorate, she worked as an inpatient psychiatric nurse and served as a clinical instructor for undergraduate nursing students completing their psychiatric rotation. After graduating with her doctorate, Dr. Wilson completed a psychiatric mental health nurse practitioner residency program. There, she provided psychiatric care to the adult and geriatric veteran populations in a multitude of mental health settings including inpatient, outpatient, addiction medicine, and consultation-liaison settings. She now works at Cognitive Behavioral Institute as a PMHNP-BC and provides outpatient care to adults across the lifespan.
Dr. Wilson utilizes an evidence-based, patient-centered, and individualized approach when treating mental health conditions. She strongly values patient preferences along with providing holistic care that involves integrating patients' unique medical and social needs to develop a comprehensive treatment plan.
Susan L. Bindon BSN '84: Distinguished Teaching Excellence Award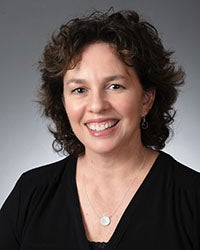 Susan (Ligo) Bindon is an Associate Professor and Director of the Institute for Educators, and Associate Dean for Faculty Development at the University of Maryland School of Nursing. She has extensive experience teaching in classroom, clinical, and online settings and has mentored generations of nurses and nurse educators to develop their teaching expertise. Her goal as an educator is to create an environment and a sense of connectedness that allows learners to thrive and grow. She supports nurse educators at the University of Maryland Medical Center and manages a statewide faculty development grant that has prepared over 500 clinical nursing faculty.
Dr. Bindon is an NLN certified nurse educator and ANCC certified in nursing professional development. She has authored peer-reviewed articles and book chapters and presented widely on effective teaching/learning strategies and professional development.
Dr. Bindon is the immediate past president of the Association for Nursing Professional Development President and served as co-editor of the Journal for Nurses in Professional Development. She won AACN's Excellence and Innovation in Teaching Award, is a Fellow in the American Academy of Nursing, and was recently recognized by the University System of Maryland's Board of Regents with a 2023 Excellence in Teaching award.
Dr. Bindon earned her BSN at the University of Pittsburgh School of Nursing, and her MS, graduate teaching certificate, and DNP at the University of Maryland School of Nursing.
Helen Burns MN '81, PHD '93: Distinguished Practice Award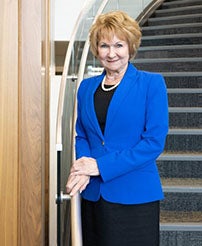 Building on a blended career as a clinician, educator and administrator in acute care community hospitals, academic health care, public health and state government, Helen K. Burns has recently been appointed as the Rev. Owen Roth, O.S.B., Inaugural Director of Nursing and Chair of the Department of Nursing at Saint Vincent College.
Prior to coming to Saint Vincent, Dr. Burns was the Senior Vice President and Chief Nursing Officer at Independence Health System, formerly Excela Health. She was an adjunct Professor at the University of Pittsburgh School of Nursing where she previously held the position as Associate Dean for Clinical Education and Professor in the Department of Health and Community Systems.
Dr. Burns was appointed by the U.S. Department of Health and Human Services Secretary of Health to serve on the National Advisory Council for Nurse Education and Practices and was an elected member of the Executive Committee. She previously served as Deputy Secretary for Health Planning and Assessment for the Pennsylvania Department of Health, where she was instrumental in the development of the State Health Improvement Plan and the RN licensure survey that now provides ongoing data regarding Pennsylvania's nursing workforce.
She has accomplished an active service role within healthcare and the nursing field demonstrated through a range of activities including serving on the Board of Directors for the Pennsylvania State Nurses Association and Pennsylvania Organization of Nurse Leaders, co-chair of the Nursing Committee of the PA Center for Health Careers, and steering committee of the PA Action Coalition. She was a member of the Board of Trustees at Excela Health System and Armstrong County Memorial Hospital and is a current board member of St. Anne Home.
Dr. Burns has been honored as an elected Fellow in the American Academy of Nursing. She received the Sigma Theta Tau International Honor Society of Nursing, International Evidence-Based Practice Award and the Nurse Excellence Award. She is the recipient of the Provost's Innovation in Education Award and President's Medal of Service from the University of Pittsburgh and has been honored as a Distinguished Alumni by both the University of Pittsburgh and the School of Nursing.
Dr. Burns graduated from the Latrobe Area Hospital School of Nursing and received her BSN from Indiana University of Pennsylvania. She earned her master's degree in medical-surgical nursing as a pulmonary clinical nurse specialist and a Ph.D. in nursing, both from the University of Pittsburgh.
Chung-Hey Chen MSN '87, PHD '94: Distinguished Research Award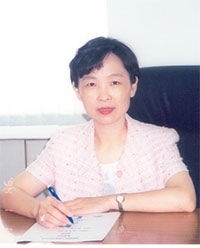 Chung-Hey Chen received a BSN from the National Taiwan University, and a PhD at the University of Pittsburgh. She was the former Dean at the Kaohsiung Medical University College of Nursing and Chairperson at the National Cheng Kung University Institute of Allied Health Sciences in Taiwan.
Since 1980, Dr. Chen has published 160 research papers. Her research, funded by the Taiwan National Science and Technology Council, focuses on pre- and postnatal depression, complementary and alternative therapy, pre- and postnatal sleep quality, menopausal hot flashes, and recurrent miscarriage. Because of the sustained research achievement in pre- and postnatal depression, Dr. Chen was invited by Taiwan Health Promotion Administration, Ministry of Health, and Welfare to conceive and finalize the teaching materials of postpartum depression in pregnant woman handbook. Inspiring hospitals to improve the environments with healing power, her research team has provided the evidence for the effects of music listening on psychological health of women during pregnancy, labor & delivery, and Cesarean delivery.
Dr. Chen's research found that pregnant women performing aerobic exercise can effectively ameliorate the decline in sleep quality and improve maternal-fetal attachment; postnatal women performing moderate-intensity gymnastic exercise in their daily life can effectively reduce their stress, fatigue, and improve sleep quality. Her research team found evidence regarding the impact of chamomile tea consumption on depression and sleep quality for postpartum women experiencing poor sleep, as well as the effects of lavender tea in reducing fatigue and depression while positively influencing maternal-infant attachment. Their studies also support the effects of acupressure and rose tea on primary dysmenorrhea.
Dr. Chen's studies found supportive care plans and psychological support in the form of empathetic counseling or website interventions can be translated into holistic care for women with recurrent miscarriage.
In providing guidance and treatment for women experiencing menopause-related hot flashes, Dr. Chen has experienced the importance of multi-cultural and interdisciplinary thinking through cross country collaboration.
As president of Taiwan Kaohsiung City Nurses Association (2001-2007), Dr. Chen led Kaohsiung nurses through the 2003 SARS outbreak crisis. Under funding by the Department of Health, she completed a nationwide study which supported her hypothesis that knowledge sharing was an antecedent variable for both SARS impact and professional commitment.
She has received numerous awards and accolades throughout her career. In 2021, Dr. Chen was identified as being in the top 2% of the World's Top Scientists by Stanford University. She was named National Taiwan University School of Nursing Outstanding School Alumni, Sigma Theta Tau International Nurse Researcher Hall of Fame honoree, Convener of 11th Annual International Conference of the East Asian Forum of Nursing Scholars (EAFONS) and Taiwan Union of Nurses Association Outstanding Nursing Professional Contribution Award winner. 
If you wish to submit any additional documents, you may attach them to the bottom of the form or email Taylor Andrekanic at tva4@pitt.edu