At the School of Nursing, we feel that our success is a direct reflection of the achievements of our graduates, whether they advance the nursing profession in the hospital, laboratory, classroom, or government office.
To acknowledge the accomplishments of our graduates, as well as their contributions to the nursing profession and the success of the School of Nursing, we offer annual alumni awards. We want to call attention to these role-model worthy nurses and nurse educators!
Nominations now open!
Deadline for the 2020 Alumni Awards is January 20, 2020.
Awards will be presented in April 2020.
Do you know a Pitt alumnus/alumna who is making an amazing impact in the field of nursing? Nominate a colleague or classmate for a Pitt Nursing Alumni Award. Self-nominations are also welcome.
Nominations are being accepted in the following categories:
PRACTICE – recognizes a Pitt Nursing graduate's significant contributions to the profession of nursing
RESEARCH – recognizes a Pitt Nursing graduate's significant contributions to the field of nursing through research
TEACHING EXCELLENCE – recognizes a Pitt Nursing graduate's significant contributions to education and dissemination, either in the classroom or in the field
SERVICE – recognizes a Pitt Nursing graduate's significant contribution to the school or greater community through volunteer service
OUTSTANDING YOUNG ALUMNI - for significant achievements early in the alumnus or alumna's career (awardees < 40 years of age)
HONORARY ALUMNI AWARD – recognizes an individual's or group's dedication to the mission of Pitt Nursing and the intellectual, scientific, and economic enrichment of health care in Pennsylvania, the nation, and throughout the world.
To submit a nomination anonymously, leave the nominator contact information fields blank.
View past Pitt Nursing Alumni Award winners.
If you wish to submit any additional documents, you may attach them to the bottom of this form, or mail them to: Sarah McMullen, 3500 Victoria Street, Suite 240, Pittsburgh, PA 15261. Documents may also be emailed to skm45@pitt.edu.
Meet our 2019 Alumni Award Honorees:
2019 Distinguished Alumni
Theresa Brown, PhD, RN, BSN '07
New York Times Best Selling Author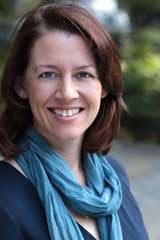 Theresa Brown, RN, a clinical nurse, is the author of the New York Times bestseller The Shift: One Nurse, Twelve Hours, Four Patients' Lives. The Shift portrays one real shift worked by a hospital nurse. It shows a day-in-the-life of an RN, but also all the life in one day in the hospital.
Brown is a frequent contributor to the New York Times, where she writes about nursing and health care. Her Opinion series, "Bedside," examined health care from a nurse's point of view. One of her columns for the New York Times "Well" blog earned Brown an invitation to the White House, where President Obama quoted her in defense of the Affordable Care Act.
Brown has written for CNN.com, The Journal of the American Medical Association, Slate.com, and the Pittsburgh Post-Gazette, and has a quarterly column in The American Journal of Nursing called "What I'm Reading," that discusses books of interest to nurses. She has been interviewed on the NPR program "Fresh Air" and has appeared on "Hardball," "20/20" and NPR's Talk of the Nation. She speaks nationally on topics relating to nursing, health care and end of life.
Her first book, Critical Care: A New Nurse Faces Death, Life, and Everything in Between, is used as a text-book at Schools of Nursing around the country.
A native of Missouri, Brown has a PhD in English from the University of Chicago and taught English for three years at Tufts University. She stayed home with her three children after working at Tufts and was inspired by them to return to school and become a nurse, leaving academia behind. It is a career change she has never regretted.
To learn more about Brown, visit her website: http://www.theresabrownrn.com/
2019 Outstanding Young Alumni
Jing Wang, PhD '10, MSN '10, MPH, RN, FAAN
Professor and Vice Dean for Research, UT Health San Antonio School of Nursing; adjunct Professor, UT Health School of Biomedical Informatics and School of Public Health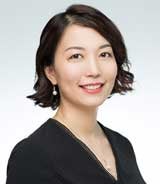 Jing Wang, PhD, MPH, RN, FAAN, is Hugh Roy Cullen Professor and Vice Dean for Research at UT Health San Antonio School of Nursing, and adjunct Professor at UTHealth School of Biomedical Informatics and School of Public Health in Houston. She's a graduate of the University of Pittsburgh MSN and PhD programs in 2010. She is currently the founding director of an interprofessional Center on Smart and Connected Health Technologies. Her research uses mobile and connected technology to optimize behavioral lifestyle interventions and improve patient-centered outcomes in type 2 diabetes and obesity, especially among the underserved communities. She's a 2013 Robert Wood Johnson Foundation Nurse Faculty Scholar and a 2016 Macy Faculty Scholar. She is the editorial board member of the Diabetes Educator and the editor-in-chief of JMIR Aging. She also reviews grant proposals for National Institute of Health, American Nurses Foundation, and National Science Foundation. At the national level, Dr. Wang is a member of the workgroup that updated the "2017 National Standards on Diabetes Self-Management Education and Support" and is a member of the steering committee of the new American Nurses Association Connected Health/Telehealth Professional Issues Panel that will update the nursing standards in this area.
2019 Honorary Alumni
Deborah Gillotti, BA '77
Chief Operating Officer, nVoq Inc.
Debbi is responsible for sales, marketing, product management and customer experience functions at nVoq.
She's held senior global leadership positions in sales and marketing at companies including Microsoft, Quest Diagnostics/MedPlus, and Healthphone Solutions. She has focused on strategic business development through channel partnerships in the Public Sector and Health Care verticals. Previously, Debbi served as Chief Information Officer for Starbucks Coffee Company and Duracell (now with Procter and Gamble), and as a senior consulting manager with KPMG Peat Marwick. She has received national recognition for her leadership in the technology field including "America's Best Technology Users" from Forbes magazine, CIO and Computerworld Top 100 IT executives, and has been a contributor to Harvard Business Review and other publications.
Debbi is an alumna of the University of Pittsburgh with a B.A. in Economics and History and received a M.S. in Accounting from Georgetown University. She also completed the Women Directors Development Program at Northwestern University Kellogg School of Business. She's a member of the University of Pittsburgh's Board of Trustees, where she chairs the University's Institutional Advancement Committee. Debbi also chairs the Board of Visitors for the University's Nursing School, and is a member of the Board of Visitors for the University's Dietrich School of Arts and Sciences. For 20 years she's served as a mentor to the University of Washington Foster School of Business MBA program, and has served as board president for a local nonprofit. Debbi resides in the Seattle suburbs with her husband Jay.
Sandra McAnallen, RN, BSN, MA
Senior Vice President of Clinical Affairs for the UPMC Insurance Services Division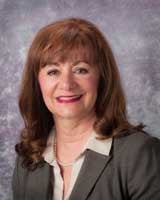 Sandra E. McAnallen is the Senior Vice President of Clinical Affairs for the UPMC Insurance Services Division. She is responsible for strategic plan development and implementation of network management and provider relations for all of the Insurance Services Division's lines of business.
She has led the ongoing value-based reimbursement strategy, which has resulted in both a primary care and specialty approach to alternative payment mechanisms.
Ms. McAnallen has more than 40 years of experience in the health care industry. She joined UPMC Health Plan in 1996 and was part of the start-up team that established it as a major health insurer in western Pennsylvania. In 2005, she joined Heritage Health Systems of Houston, Texas, where she served as Senior Vice President for National HMO Operations. She returned to the Health Plan in 2008.
Ms. McAnallen serves on numerous boards, including those of UPMC St. Margaret, UPMC Susquehanna, the Epilepsy Foundation, the Leukemia & Lymphoma Society, as well as the University of Pittsburgh School of Nursing's Board of Visitors.
Ms. McAnallen holds a master's degree in leadership and liberal studies from Duquesne University, a bachelor's degree in nursing from Slippery Rock University, and a registered nursing degree from St. Francis Hospital.