The Pitt Nursing PhD Program currently has 31 students. Below, please find profiles for some of our students.
| | | | | |
| --- | --- | --- | --- | --- |
| Karen Alsbrook, BSN, RN, OCN | Jessica A. Davis, BSN, RN, CCRN, IBCLC | Mujahid Altamimi, MSN, R.N., CNS | Stephanie Helman, MSN, RN, CCNS, CCRN-K | Mary Hoberg, MSN, Ed., RN |
| Chi Ching Vivian Hui | Karina Kraevsky-Phillips, MA, BSN, RN, CCRN | Maura McCall, MSN, RN | Seol Ju Esther Moon, MSN, RN | Elizabeth Nilsen, BSN, RN |
| Staci Orbell, MSN, RN, CPAN  | Frances "Frankie" Peterson-Burch, BSN, RN | Susan Walborn Grayson, BSN, RN | Kai-Lin You, MSN, RN |   |


Karen Alsbrook, BSN, RN, OCN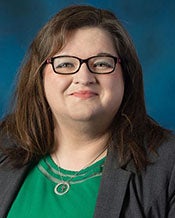 Ms. Alsbrook is originally from Middle Tennessee and received her Bachelor of Science in Nursing from Baptist College of Health Sciences in Memphis, Tennessee, in May 2000. Shortly after becoming a Registered Nurse, she began working in a community hospital just south of Nashville for over 14 years as a medical/surgical/oncology nurse. In 2014, her and her husband moved to Rochester, Minnesota, where she worked for nearly four years as an RN Care Coordinator in Medical Oncology. Her experiences with undertreatment of older adults' cancer and cancer-related pain as well as her love for teaching and mentoring led Ms. Alsbrook to the pursuit of a PhD in Nursing. She is in her third year as a doctoral student at the University of Pittsburgh, where her research interests focus on empowering older adults to self-advocate for their pain needs, optimizing communication between patients and providers, and the problem of cancer-related pain in the midst of the current opioid crisis. From entrance into the PhD program to the present, she works on Dr. Susan Wesmiller's R01, which captures genotypic and phenotypic data of women with early-stage breast cancer from the immediate postoperative period through up to three years after initial breast cancer surgery. As a Graduate Student Researcher, she gathers symptom burden data from study participants 48 hours after discharge from surgery; while undergoing active treatment for breast cancer; and through survivorship after treatment completion. She lives in Cranberry Township, Pennsylvania, with her husband and 12-year-old beagle, Lexie.
Karen's Bibliography:
https://www.ncbi.nlm.nih.gov/myncbi/karen.alsbrook.1/bibliography/public/
---

Jessica A. Davis, BSN, RN, CCRN, IBCLC
Ms. Davis is pursuing her PhD in Nursing at the University of Pittsburgh and will be investigating of the relationship between neonatal diet type, neonatal gut microbiome development, and incidence of adverse feeding outcomes among neonates with critical congenital heart defects. She has extensive experience caring for diverse populations of newborns and their families as a bedside nurse and International Board-Certified Lactation Consultant in a variety of clinical settings, including in-hospital and out-of-hospital perinatal care, neonatal intensive care, and pediatric cardiac intensive care. Her expertise involves direct chest/breastfeeding and human milk provision for infants with complex structural birth defects, with a focus on those infants born with congenital heart defects. Beyond her professional and academic involvement, Ms. Davis regularly participates in community-based lactation support. She serves as a board member to the Mid-Atlantic Mother's Milk Bank and as the Associate Area Professional Liaison and a chest/breastfeeding peer support "Leader" for Western Pennsylvania La Leche League.
Jessica's Bibliography: 
 https://www.ncbi.nlm.nih.gov/myncbi/jessica.davis.2/bibliography/public/
---


Mujahid Altamimi, MSN, R.N., CNS
Mr. Altamimi is a certified Clinical Nurse Specialist (CNS). He received his BSN from King Saud University and his master's degree in adult-gerontology nursing from University of San Diego.
The focus of Mr. Altamimi's research is on the utilization of technology in healthcare, especially online health services and interventions. His program of research aims to improve health outcomes for people with diabetes through web-based interventions. Current line of inquiry includes evaluation of the impact of EHR-tethered patient portals on glycemic control for people with diabetes. Particularly, evaluation of patient portal functionalities and features in relation to glycated hemoglobin and healthcare utilization.
Mr. Altamimi also collaborated in self-management studies for lung transplant recipients. He is currently working with Dr. Christopher Imes and Dr. Annett DeVito Dabbs on the Lung-Transplant Go (LTGO) project, an ongoing randomized clinical trial aimed to improve exercise after lung transplantation.
---


Stephanie Helman, MSN, RN, CCNS, CCRN-K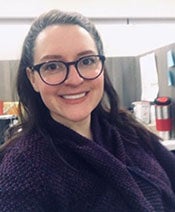 Ms. Helman's program of research is focused on predictive analytics applied to large-volume electronic health record and data registry data to identify evolving temperature patterns in neonates with congenital heart disease (CHD) after cardiopulmonary bypass surgery. Such information will enable a better understanding of the biological underpinnings of unintentional hypothermia and inform the development of a novel hypothermia burden index. Temperature is a dynamic vital sign parameter, and currently lacks robust methods for interpretation, which can impact unintentional hypothermia episodes and associated complications. This will be the largest study of this problem in neonates with CHD. The hypothermia burden index is a novel approach that will be generated by using advanced computational data science approaches. When implemented, it may change current clinical practice, which currently assess temperature through a single threshold value, leading to poor temperature control and resultant complications. Our proposal will lay the groundwork for a future prospective study to develop and implement a novel hypothermia monitoring and warning system, alerting clinicians before hypothermia complications occur and improve outcomes. Information gained from this study may have widespread potential applications in the general neonatal population.
Stephanie's Bibliography:

https://www.ncbi.nlm.nih.gov/myncbi/stephanie.helman.1/bibliography/public/ 
---

Mary Hoberg, MSN, Ed., RN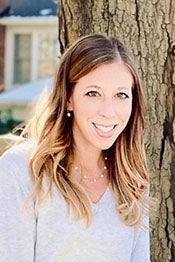 Ms. Hoberg has over 10 years of clinical experience as a Women's Health registered nurse. She has worked clinically across maternal/child health settings, including neonatal intensive care, labor and delivery, antepartum, and postpartum care. In addition to her clinical work, Ms. Hoberg has a Masters in Nursing Education and a passion for teaching the next generation of registered nurses. Her teaching experience includes adjunct faculty instruction and mentorship at the undergraduate and graduate nursing levels.
Ms. Hoberg's clinical experiences have helped shape her research interests. Consequently, her dissertation research is focused on perinatal mental health conditions, with a specific focus on postpartum anxiety. Ms. Hoberg aims to further the field's current understanding and subsequent detection of this condition. As a fellow on the NIH T32NR00867 training grant, her research incorporates innovative uses of technology. More specifically, her study proposes to use ecological momentary assessment (EMA) via SMS-delivered mobile surveys as a primary data collection strategy.
Ms. Hoberg's future research interests include exploring continued ways to leverage technology in the prevention, detection, and management of perinatal mental health conditions. Furthermore, she is specifically interested in learning how mHealth applications and social media can be harnessed to develop targeted prevention and intervention strategies in perinatal populations. 
---


Chi Ching Vivian Hui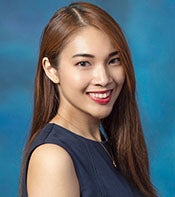 Ms. Hui's fervent interest and unique upbringing family background—witnessing intimate partner violence, suffering from family violence, experiencing adverse childhood—has strengthened her determination to pursue further studies and research on preventing violence happen to others. Her research interest is leveraging technology and big data analytics to relieve domestic violence, intimate partner violence, and elder abuse on social media. Her works center on the confluence of individual, interpersonal, and community factors that contribute to the prevention of violence and abuse. Ms. Hui's long-term research interests involve the development of a comprehensive understanding of resilience among domestic violence and leveraging informatics methods to identify potential victims, and strengthening the intervention metrics to the online community.
Ms. Hui has moved into the fields of nursing informatics slightly by applying text mining, online forum data annotation, and online resources data collection under the supervision of nursing informatics and information science experts. She has been acquiring programming knowledge from R and Python to leverage natural language processing (NLP) analytics to better understand the resilience concept in domestic violence in online communities. She has a strong passion for leveraging big data analytics (i.e., text mining) to explore the hidden relationships and new trends of patient or victims' experience in different vulnerable populations.
Vivian's Bibliography:
https://scholar.google.com/citations?user=atrvmXwAAAAJ&hl=zh-TW
---


Karina Kraevsky-Phillips, MA, BSN, RN, CCRN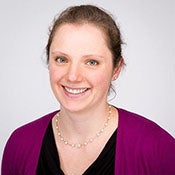 Ms. Kraevsky-Phillips is a pre-doctoral student, ARCS Foundation scholar and a research fellow on the NINR Technology in Acute and Chronic Illness T32 research grant at the University of Pittsburgh School of Nursing. She is a certified critical care registered nurse with interest in acute and chronic cardiovascular conditions. For her dissertation she will specifically explore role of mHealth tools in identifying and tracking symptoms in heart failure population to prevent readmissions and optimize timing for the use of supportive care services.
Karina's Bibliography:
https://orcid.org/0000-0003-2362-7749
---


Maura McCall, MSN, RN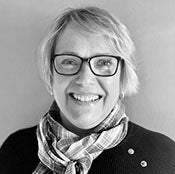 Ms. McCall is a nurse and doctoral candidate. She has experience in chronic disease research as a behavioral interventionist for 2 clinical trials at Pitt Nursing. Prior to becoming a full-time doctoral student, her roles on other projects included teaching evidence-based practice to nurses in a rural hospital system, establishing and managing a state-licensed, CLIA-waived clinical research lab, and coordinating Pitt Nursing's Undergraduate Research Mentorship Program.
Ms. McCall seeks to transform and improve the health of women with cancer by improving mediation adherence and symptom management through precision health care. Her dissertation research explores relationships among symptoms, genes, and medication adherence in postmenopausal women with breast cancer. She was awarded a predoctoral to postdoctoral fellowship from the National Cancer Institute (F99CA253771) and has received funding through the Heilbrunn Nurse Scholar Award, the American Cancer Society (DSCN-19-049-01), and the Oncology Nursing Foundation.
She currently serves as a Pitt Graduate and Professional Student Government (GPSG) representative to the University Senate Research Committee, a Governance Committee member for Sigma Theta Tau Eta Chapter, and a co-chair for the International Society for Nurses in Genetics Research Committee as well as a co-lead for their Oncology Special Interest Group. She teaches CPR to health care providers, community members, and elementary school students when time permits.
Maura's Bibliography: 
https://www.ncbi.nlm.nih.gov/myncbi/maura.mccall.2/bibliography/public/ 
---

Seol Ju Esther Moon, MSN, RN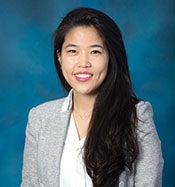 Ms. Moon is a doctoral student in nursing at the University of Pittsburgh. She earned her BSN from Hope College (2012) and MSN form Yonsei University (2017). She worked as a nurse in an observation unit and outpatient psychiatric clinic where she became interested in mental health and behavior change research. She was involved in global health projects in Bangladesh as a project/research assistant to promote community health, nursing education, and nurse capacity-building. After relocating to the United States, her research interests have focused on relapse prevention in addiction and utilization of wearable devices in research for improved monitoring and evaluation of health.
---

Elizabeth Nilsen, BSN, RN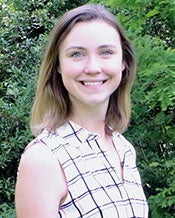 Ms. Nilsen is a DNP/PhD student at the University of Pittsburgh's School of Nursing.  In her work both as a community case manager/crisis clinician and bedside RN, she noticed significant differences in the quality of care for her patients with serious mental illness (SMI).  Ms. Nilsen's clinical and research interests are focused on the postoperative care and outcomes for patients with SMI.  Her current work focuses on postoperative opioid prescribing.   She is a teaching/graduate student assistant at the University of Pittsburgh, where she teaches clinical on surgical units and provides SAS programming support to faculty members.  She is a student mentor through the Undergraduate Research Mentorship Program and maintains an active clinical practice as an RN on a general surgical unit.  Ms. Nilsen received her BSN at the University of Pittsburgh's School of Nursing and BA in Psychology and English from Washington & Jefferson College.
---


Staci Orbell, MSN, RN, CPAN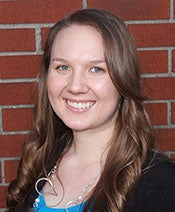 Ms. Orbell is a Wyoming native, where she obtained her BSN from the University of Wyoming. She moved to Pennsylvania nearly a decade ago and completed her MSN at Carlow University. She is a certified post anesthesia nurse and an active member of the American Society of PeriAnesthesia Nurses, serving as a team leader on their Clinical Practice Committee, as well as a member of the Standards and Guidelines Strategic Work Team. Having worked in many settings as a pre- and post-anesthesia nurse as well as a nurse educator, she has a desire to grow the nursing profession overall, but also recognizes a need to further understand the uniqueness of the perianesthesia care setting. Ms. Orbell hopes to grow a program of research on a variety of topics within the perianesthesia realm in order to benefit providers working both in and outside of the specialty, as well optimize patient care practices. At this time, her specific interest lies in the pre- and post-anesthesia management of patients at risk for or diagnosed with obstructive sleep apnea – a condition that increases a person's risk for anesthesia-related complications. She hopes to identify best practices for clinical management, patient education, and follow-up care for patients identified 'at risk' for sleep apnea in the perianesthesia setting in order to enhance patient safety. Outside of her academic life, you can find her keeping busy with her husband, two young daughters, and two dogs. Past that, she likes to spend any of her remaining spare time at the sewing machine.
Staci's Bibliography: 
https://www.ncbi.nlm.nih.gov/myncbi/1hOmqaAQSwkAOs/bibliography/public/
---


Frances "Frankie" Peterson-Burch, BSN, RN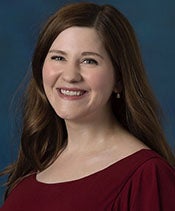 Ms. Peterson-Burch is a PhD candidate whose program of research explores the influence of microRNAs and age-related macular degeneration, given genetic susceptibility. Her dissertation study uses plasma and genetic data from a well-phenotyped cohort that has previously been used in genome-wide association studies.  She is a Jonas Scholar and a former fellow on the Targeted Research and Academic Training of Nurses in Genomics. In addition to her work in low-vision, Frankie is passionate about incorporating -omics knowledge into nursing training and translating scientific concepts into plain language for the general public.
Frankie's Bibliography: 
https://www.ncbi.nlm.nih.gov/myncbi/1RuY-szZF6jQb/bibliography/public/
---


Susan Walborn Grayson, BSN, RN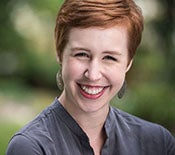 Ms. Grayson received her BSN from the University of Pittsburgh with a minor in legal studies. Her research interests are in factors influencing the development of psychoneurological symptoms in breast cancer. Her current research addresses treatment, patient, and cancer characteristics related to sleep disturbance in patients with breast cancer. Ms. Grayson's anticipated program of research aims to address cancer genomic and molecular factors associated with the variability of symptom burden, as well as social determinates that affect this relationship.
---


Kai-Lin You, MSN, RN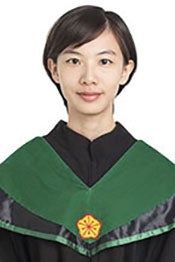 Ms. You's research focuses on improving the unmet care needs and quality of life among cancer survivors. She has devoted herself to cancer care for over seven years. To pursue her goal of becoming a nursing scientist in oncology care, she entered the University of Pittsburgh School of Nursing program in August 2020. Previously, she received her bachelor's and master's degrees in Nursing at National Taiwan University. Based on her previous research and clinical experience, she has tailored her education to specialize in cancer survivorship care alongside the internationally recognized faculty and resources within the University of Pittsburgh community. Her ultimate career goal is to work as a nurse researcher who contributes to cancer care and healthcare policies. She hopes her research will add to the scholarship of cancer survivorship by describing the return-to-work experiences of healthcare providers with cancer, a topic that is understudied but has a large impact on the nursing workforce and cancer survivorship outcomes.
My Bibliography: 
https://www.ncbi.nlm.nih.gov/myncbi/18S54XB9UeDIgi/bibliography/public/