Debra Thompson, BSN '77, MSN '81, PhD '10, NEA-BC, FAAN
Vice-President, Pitt Alumni Board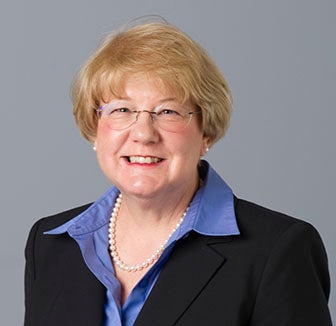 Debra N. Thompson, PhD, RN, NEA-BC, FAAN is the CEO of Debra N. Thompson, LLC and holds an adjunct faculty appointment at the University of Pittsburgh, School of Nursing. Dr. Thompson has expertise in leadership development, patient safety, and quality improvement. She has extensive experience in using Toyota Production Systems/Lean in health care to improve safety, quality, and care outcomes. Currently, she works with a variety of healthcare organizations nationally and internationally to apply these principles. As the Chief Nursing Officer with the Pittsburgh Regional Health Initiative, she led a project, cofounded by the Robert Wood Johnson Foundation and the Jewish Healthcare Foundation to prepare frontline leaders as change agents to improve safety and quality and was the Pittsburgh Lead for an Agency for Healthcare Research and Quality team to identify the challenges senior leadership faced in implementing a patient safety agenda. Dr. Thompson has held a variety of administrative roles in both academic medical centers and community hospitals. She has coauthored multiple articles on organizational transformation, work redesign, and patient safety as well as presenting internationally and nationally. Her work with industrial models in healthcare is featured in the Shingo Prize winning book, The Pittsburgh Way by Naida Grunden.
Dr. Thompson serves as patient safety and administrative advisor to Qualaris Healthcare Solutions, Inc. and a nursing practice advisor to Sensez 9.  Dr. Thompson is a fellow in the American Academy of Nursing. She is a member of the American Organization of Nurse Executives and served as a member of the Foundation Education Committee and the Patient Safety and Quality Committee. Dr. Thompson has been involved with the Center for Evidence-Based Management since its inception.  She is Past President, Eta Chapter of Sigma International and is the current Treasurer. Dr. Thompson also serves as a Trustee for Excela Health System in Westmoreland County.
A long-time supporter of the University of Pittsburgh, Dr. Thompson has served on multiple University and School-level committees. Since 2013, she has served on the Pitt Alumni Board and currently a Vice- President.  She has spoken at School of Nursing graduation ceremonies, alumni events, and mentoring activities.  
Recognizing the importance of advanced education, Dr. Thompson founded The Newmeyer-Thompson Doctoral Student Award at the University of Pittsburgh School of Nursing in 2013. This fund benefits doctor of philosophy students by supporting educational related expenses including research.