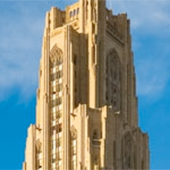 School of Nursing
440 Victoria Building
3500 Victoria Street
Pittsburgh, PA 15261
412-648-8960
maa336@pitt.edu
Profile
Dr. Allen is an advanced practice nurse with a passion for the profession of nursing and the care of women and children. With more than 30 years' experience as a perinatal clinical nurse specialist and educator, she shows leadership in promoting the quality and safety of health care through nursing research and evidence-based practice, nursing education, and collaboration with faculty and colleagues to support life-long learning.
Her research interests focus on the childbearing family, including maternal role attainment and postpartum depression during the first year after delivery, and factors that may impact maternal well-being. She was a co-investigator for a qualitative study of the postpartum experience of high-risk mothers hospitalized with complications of pregnancy. She received funding from NICHQ to lead Pinnacle Health System's quality improvement, evidence-based practice, and culture changes to receive Baby Friendly USA designation for excellence in breastfeeding. She was a consultant for the Keystone 10 Statewide Breastfeeding Initiative, Pennsylvania Department of Health. She has led quality initiatives for reduction of newborn readmissions for hyperbilirubinemia, collaborative care of the late preterm infant, and pain management of neonates and developed a system-wide program for perinatal bereavement.
Dr. Allen earned her BSN and MN in Maternity Nursing from the University of Pittsburgh and her DrNP from Drexel University. A national speaker, Dr. Allen has presented topics at AWHONN, NACNS, STTI, and Magnet conferences. She is the primary author of the AWHONN Monograph Hyperbilirubinemia: Identification and Management in the Healthy Term and Late Preterm Infant, 3rd Edition (2015).
Dr. Allen is a member of the Association of Women's Health, Obstetrics, and Neonatal Nursing and Sigma Theta Tau.
Clinical Emphasis
Perinatal nursing, breastfeeding, postpartum depression, perinatal bereavement, newborn health
Curriculum Vitae (CV)

Allen_Marianne_website_CV.pdf
Teaching
NUR 1050c and 1250c Nursing Care of Mothers, Newborns, and Families
Service
Prior to joining the School of Nursing, Dr. Allen was chair of the Pinnacle Health System Nursing Research Council and a facilitator of Research Roundtable, a collaboration of the Pinnacle Health Department of Nursing and Messiah College. She served on the Commonwealth of Pennsylvania Pediatric Palliative Care and Hospice Task Force (2008-2012) and Tri-County Fatherhood Initiative (2006-2013). A supporter of the arts, she is a former board member and treasurer of Pennsylvania Regional Ballet, a non-profit pre-professional dance training school and honors company of Regional Dance America (1993-2018).