The demand for change in how health care is defined and delivered has never been more pressing.  The DNP Program with an area of concentration on Health Systems Executive Leadership (Nurse Specialty Role Major) prepares nurses to function in executive leadership and management roles that focus on creating or redesigning systems to meet the demands of the emerging healthcare market. Graduates of this program will lead the transformation of healthcare as chief executive officers, chief nursing officers, and executive directors of quality, clinical informatics, population health, and clinical practice in hospitals, ambulatory clinics, and non-profit and governmental organizations.  
The curriculum focuses on developing the knowledge and skills to effectively lead in complex clinical environments with an emphasis on organizational behavior; evidence-based management, practice, and quality improvement; leadership in complex systems; finance and healthcare economics; health policy; and data analytics and clinical systems design.
Customize your program: Take advantage of other academic programs at Pitt to tailor your learning to meet your future goal.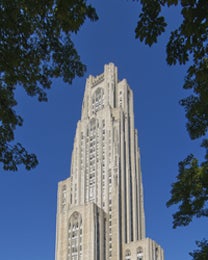 Students may pursue course work, a certification, or a joint degree through the Katz School of Business, School of Education, School of Law, Graduate School of Public Health, or Graduate School of Public and International Affairs.  Students are encouraged to discuss their professional experience and  individual career goals with their faculty advisor. 
Students have a uniquely designed clinical residency with a senior-level mentor. During residency, students complete a DNP Project designed to synthesize and apply knowledge gained throughout the program.
Faculty include individuals with extensive experience in leadership of clinical systems, executive practice, professional communication and development, and health policy.
Joint Doctor of Nursing Practice/Master of Public Policy and Management
Students in the DNP program may pursue their degree concurrently with a Master of Public Policy and Management from the University of Pittsburgh Graduate School of Public and International Affairs (GSPIA). This joint degree combination may be completed full-time or part-time, either in a 100% on-campus or a 100% online format. The program is ideal for mid-career nurses, health care managers, and individuals working in charitable organizations that provide health care abroad. For details and a sample plan of study, click here.
Curriculum
In DNP Health Systems Executive Leadership Program you can choose from two tracks:

MSN or BSN (with master's degree in related focus or same focus) to DNP (onsite & online)
Helene Burns
Current Student - DNP Health Systems Executive Leadership
Chief Nurse Executive, Kennedy Health System
Stratford, New Jersey
Tuition and Fees
  
Beginning Fall 2017, out-of-state tuition rate
s for online cohorts will match the in-state rate.
Accreditation Statement:
The Doctor of Nursing Practice degree program at the University of Pittsburgh School of Nursing is accredited by the Commission on Collegiate Nursing Education (http://www.aacn.nche.edu/ccne-accreditation)
from 02/24/2014 through 12/31/2024