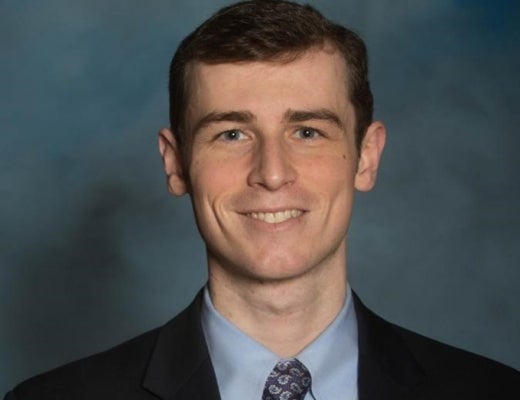 School of Nursing
336 Victoria Building
3500 Victoria Street
Pittsburgh, PA 15261
412-624-9654
F: 412-383-7227
vrb8@pitt.edu
Profile
Dr. Bench currently serves as a full-time Assistant Professor in the Department of Acute & Tertiary Care. His research focuses upon primary prevention and management of chronic illnesses among community-dwelling adults. Dr. Bench has successfully coordinated primary initiatives which have significantly, quantitatively, and objectively reduced psychiatric illness severity and improved quality of life among outpatient adult populations. Dr. Bench also holds academic, research, and clinical interest in the prevention and management of diabetes mellitus. He has completed several subspecialty clinical experiences within diabetes mellitus and endocrinology settings, and regularly volunteers with the American Diabetes Association and the American Heart Association to disseminate current preventive and management strategies.
Dr. Bench earned his Bachelor of Science in Nursing (BSN) from the University of Pittsburgh, graduating with summa cum laude recognition in 2014. He then earned his Doctor of Nursing Practice (DNP) from the University of Pittsburgh in 2017, completing a Family Nurse Practitioner major and a Nursing Education minor. He was successfully credentialed as a certified Family Nurse Practitioner by the American Academy of Nurse Practitioners in 2017.
Curriculum Vitae (CV)

Victor Bench.pdf
Teaching
Dr. Bench currently educates Undergraduate BSN and Accelerated Second-Degree BSN students in various courses across didactic, laboratory, and clinical settings. While primarily involved in medical-surgical instruction, Dr. Bench specializes in education regarding the intensive clinical assessment and management of high-acuity adult cardiac populations in UPMC Presbyterian Hospital.
Service
Dr. Bench holds active memberships in several professional organizations, including the Pennsylvania Coalition of Nurse Practitioners and the Eta Chapter of Sigma Theta Tau International, the global honors organization of nursing leaders and researchers. He serves as a faculty representative on the School of Nursing BSN Council, where he facilitates the ongoing advancement of the undergraduate BSN and Accelerated Second-Degree BSN programs. Dr. Bench has also conducted numerous community presentations about evidence-based health promotion and disease prevention strategies.