June 1, 2017 (All day)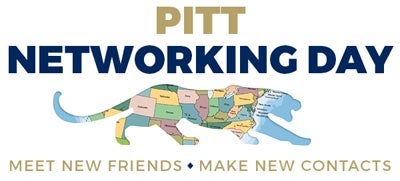 Join us for Pitt Networking Day
Thursday, June 1
Pitt Networking Day events will take place around the world on Thursday, June 1, 2017. There will be over 50 Pitt Clubs participating!
Whether you're staying in the area or journeying elsewhere, you'll have the opportunity to establish new professional and social Pitt connections, and strengthen the worldwide Pitt alumni network! All events are free to attend. Family, friends, and colleagues are welcome to participate.
Networking events within the U.S.
are listed here alphabetically by state.
International networking events can be viewed here.
Be sure to check back often for new event locations as they are posted regularly through the spring. Don't see an event near you? Contact Ron Idoko at roi2@pitt.edu to learn more about hosting an event in your region.
Can't attend an event on June 1? You can still stay in the loop on alumni activities by joining your club's mailing list here.
#PittNetworkingDay
Designated Pitt Clubs & Councils are affiliates of the Pitt Alumni Association.