Inductions to the American Academy of Nursing
Congratulations to our alumni and faculty:
Jann Torrance Balmer (BSN '75), director for Continuing Medical Education, University of Virginia
Lisa Kitko (BSN '90), assistant professor of Nursing, Pennsylvania State University
Grant Martsolf, professor, University of Pittsburgh School of Nursing
Elizabeth A. Schlenk, associate professor, University of Pittsburgh School of Nursing
Charlotte Seckman (MSN '92), associate professor, University of Maryland School of Nursing
Jing Wang (PhD, MSN '10), associate professor, University of Texas Health Science Center at Houston
Induction into the academy is a selective and prestigious honor for nurse leaders. Fewer than 200 individuals were selected for 2017, representing 50 states, the District of Columbia, and 28 countries.
Excellent Teaching Receives Recognition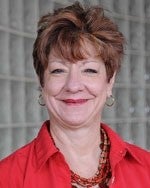 The Dean's Distinguished Teaching Awards are bestowed upon faculty members who best represent the school's commitment to excellence in teaching. Janice Dorman and Becky Faett were chosen for their use of effective teaching assignments, their time and effort in preparation of their classes, and their creative talents to facilitate the growth of our students.  
Students described Janice Dorman, the tenure-track recipient, as continually looking for new ways to enhance content and delivery based on science and changes. They also called her one of the most insightful professors in the School of Nursing.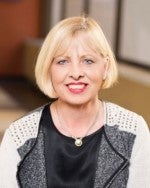 Becky Faett, the non-tenure-track recipient, was described as "one of the most dedicated nurses" the students had worked with—and someone who was invested in their professional development and quality of life. Students noted that she was everything that classmates wanted to be as a Pitt nurse.
Pitt Nurses Recognized in the Community
Those receiving recognition were:
Kathi Elliott (MSN '08): Nurse Mentoring Award
Mary Gray (BSN '51): Mary Eliza Mahoney Living Legend Award
Neema Shayo, senior: UPMC-PBNIA Scholarship Award
Ifeoma Wadibia (BSN '17): "Every Day Hero" Award
Congratulations!
Student Profile: Jessie Holmquist
Jessie was recognized during the American College of Nurse-Midwives annual meeting and Gala Awards Dinner in Chicago this past May.