Pitt Nursing Mourns the Loss of Dr. Susan Cohen
We are saddened to announce the loss of Susan Cohen, PhD, RN, CRNP, FAAN, associate professor in the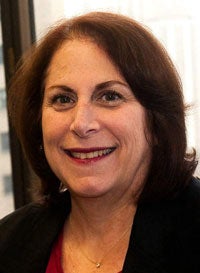 Department of Health Promotion and Development.
Cohen came to the School of Nursing in 2002, and exemplified the characteristics of an outstanding teacher and a great thinker. She likewise encouraged her students to be critical thinkers; Cohen was awarded the Dean's Distinguished Teaching Award in 2015.
She was a role model at the School of Nursing, and at the national level. Cohen was nationally and internationally known for her impact and legacy in women's health, and in improving the lives and outcomes of cancer survivors. She practiced mindfulness and meditation, and shared these gifts with others.
She will be deeply missed
 
Puskar Selected for International Recognition
Kathryn Puskar, DrPH, RN, FAAN, professor and associate dean for undergraduate education, will be inducted this summer into the Sigma Theta Tau International Honor Society of Nursing Nurse Researcher Hall of Fame. Puskar will be one of 20 nurse researchers from around the world receiving this honor.
Created in 2010, the International Nurse Researcher Hall of Fame recognizes nurse researchers who have achieved significant and sustained national or international recognition and whose research has improved the profession and the people it serves.
"Each of these Hall of Fame honorees represents a lifetime of contribution to the nursing profession," said Sigma president Beth Baldwin Tigges, PhD, RN, PNP, BC. "I am proud to add my congratulations to each of them for this monumental achievement, and I look forward to learning more about their work during our conversation in Melbourne this July."
Sigma Theta Tau International is the second-largest nursing organization in the world.
Save the Date: Graduate Programs Fair
Interested in graduate school?  Join us for the Pitt Nursing Graduate Programs Fair Thursday, September 20, from 2 to 8 p.m. in the Victoria Building.
Take this opportunity to come back and visit, and learn more about graduate program options that fit your career goals: Master of Science in Nursing, Doctor of Nursing Practice, and Doctor of Philosophy. Representatives from all graduate nursing programs will be at the fair.
Don't want to wait until September, visit our website, request information, send an email, or call 412-624-4586 or 1-888-747-0794
Young Alumnae Profile: Kaitlin Feldenzer
Kaitlin Feldenzer (DNP '18), is the recipient of the 2018 Shirley Negley-Kobert Award from the Nurse Practitioner
Association of Southwestern Pennsylvania. This award is given annually to an outstanding graduate of the Pitt Nursing nurse practitioner program.
Feldenzer, along with current students Lauren Atken, Sarah Gallup, and Stephanie Wachter,  presented projects at the Oncology Nursing Society Annual Congress earlier this spring