Pitt Nursing Alumna Reveals the Drama of a Day on the Oncology Ward

If you want to learn about the real-time struggles of a practicing nurse on the oncology unit, then join Pitt Nursing for the launch of Theresa Brown's second book, The Shift: One Nurse, 12 Hours, Four Patients' Lives. Theresa Brown, a graduate of our BSN program, is a clinical nurse, author, and columnist for the New York Times' opinion pages.
The launch event will be held at the University of Pittsburgh on Tuesday, September 22, 2015. More details will be available shortly. In the meantime, learn more about Theresa's new book. It has already received rave reviews including "Compelling and compassionate human drama!" according to Danielle Ofri, MD, PhD, author of What Doctors Feel. 
Pitt Nursing Faculty Member Honored by National Health Organization

Susan Albrecht, PhD, CRNP, FAAN, was recently awarded the Association of Women's Health, Obstetric and Neonatal Nurses
(AWHONN) Distinguished Professional Service Award for her contributions to the field of women's health and newborn care. AWHONN is a 24,000-member national organization committed to strengthening the nursing profession and improving health outcomes for women and babies. AWHONN bestowed the award upon Dr. Albrecht, our Associate Dean for External Relations and a three-time alumna, at their national convention. Congratulations to Dr. Albrecht!
Pitt Faculty Connects Neighborhood Quality to Cellular Aging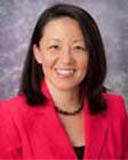 Mijung Park, assistant professor, recently completed a study that was published in PLOS One, which looked at living in unsafe neighborhoods and found a significant impact on telomere length, a marker of aging cells. Dr. Park and her colleagues noted that those who live in bad neighborhoods are biologically older – by about 12 years -- than those who live in more favorable neighborhoods. As this study could have national and international implications, it has received a great deal of attention in media outlets across the globe including the New York Times
Pitt Nursing to Host New Student Fellowship

The School of Nursing is pleased to announce a new doctoral student fellowship, created in conjunction with the GetWellNetwork's O'Neil Center. This fellowship will provide scholars with an opportunity to collaborate with O'Neill Center thought leaders, clinical experts, and researchers in the field of patient-family engagement. Up to two doctoral candidates will be selected annually to participate in this one-year fellowship, which will include mentoring by Pitt Nursing faculty and O'Neill Center researchers, as well as completion of a scholarly project in a real-world setting. The project will add to the body of research on the relationship between patient engagement and outcomes, translating patient engagement theory into health care management, and the development and impact of patient-facing technology.
Pitt Nursing Conference to Explore Health Challenges Facing Returning Veterans
A 2011 Pew Research study notes that a significant proportion of newly-returning veterans report issues in readjusting to civilian life:
44% said that they experienced readjustment difficulties
48% reported undergoing strain in their family life 
49% felt they suffered from post-traumatic stress.
Veterans are overrepresented in the homeless population, the unemployed, and the number of reported suicides. They and their families may face physical, psychological, and socio-economic challenges when transitioning to civilian life.
To address the challenges faced by military personnel returning from the Iraq and Afghanistan wars, the School of Nursing will host a national conference for health care professionals: The Veteran's Journey to Achieving Wellness: Successful Reintegration into Civilian Life.
Featured Speakers:
LTG General Patricia Horoho, U.S. Army Surgeon General and MEDCOM Commander;
Dr. Ronald Poropatich, Executive Director of the Center for Military Medicine Research at the University of Pittsburgh; and 
Dr. Jonathan Shay, a Clinical Psychiatrist and 2007 MacArthur Foundation Fellow. 
Conference Dates: September 10 & 11, 2015 at the David L. Lawrence Convention Center
Contact Hours Awarded: 14 (will be awarded to Nurses, Physicians, Physician Assistants, Physical Therapists, Occupational Therapists, and Social Workers) 
Cost: $349

$249 - student discount;
$249 - primary accepted abstract presenter discount 
Open House for Prospective Students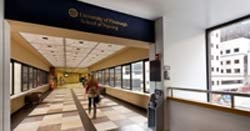 Do you know of someone who would be a terrific Pitt Nurse?  Then let them know about the School of Nursing's upcoming Open House. The event will take place at Pitt Nursing's home base, Victoria Building, on Saturday, September 19, 2015.
Interested students and their families can tour the labs, meet with faculty and current students, and learn about the opportunities open to them with a degree from Pitt Nursing.  No registration is needed for the event, which runs from 9:00 am to 12:00 pm, more information is available here.
Notice of Preaccreditation Application:
The School of Nursing is in the process of preparing an application to the Accreditation Commission for Midwifery Education (ACME) for preaccreditation of a Nurse Midwifery major within our DNP Program.  In accordance with ACME Policies and Procedures (June 2013), ACME is seeking written third-party comments concerning the qualifications for preaccreditation of the University of Pittsburgh School of Nursing nurse-midwifery program.  This program will be reviewed for preaccreditation at a future ACME Board of Review meeting.  Upon request, comments will be considered confidential.
Your comments will be included with other program materials undergoing review.  In all instances, your comments must directly relate to the preaccreditation of a program and the ACME Criteria for Programmatic Accreditation (December 2009, Revised June 2013).  This document can be found at www.midwife.org/Accreditation under ACME Documents.  Please cite the particular criterion you are referencing in your comments.
All written comments should be sent by January 15, 2016,  to acme@acnm.org or mailed to ACME at 8403 Colesville Rd., Suite 1550, Silver Springs, MD 20910.
---
Alumni Round-up
Nursing Alumni Meet Up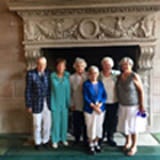 For years, the members of the Class of 1954 have gathered to catch up!  This year, the group met on July 18 at the Pittsburgh Athletic Association, enjoying the chance to see each other and to visit with representatives of the School of Nursing's alumni group.  From left to right are: Frank Bakewell, Fran Bakewell, Edna Mae Gerner, Pat Bayer Colonna, Dawn Stundon, and Elaine Welling.