Upcoming Special Event for Alumni will be delicious!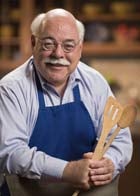 Pitt Nursing has cooked up a little something special for our 2015 Alumni Day Celebration! We are having Pittsburgh's most famous television chef and host of QED Cooks, Chris Fennimore, give a fun-filled cooking demonstration as part of the festivities. Enjoy the scrumptious fare and celebrate a special recognition of reunion classes with graduation years ending in "0" and "5."
So, mark your calendars and make your reservation today for this fun way to spend time with your Pitt Nursing community:
Saturday, May 16, 2015
11 a.m.--2 p.m.
The University Club, 124 University Place, Pittsburgh, PA 15213
View the event brochure for more information and to make your reservation by May 7, 2015. Hope to see you there and Hail to Pitt!
Please note: we are looking for individuals from each reunion year to assist with coordinating your classmates for this special day.  Contact us if you are interested!
(Photo: WQED Multimedia)
Your Alma Mater, Pitt Nursing, is ranked 5th!
The School of Nursing at Pitt has increased its ranking in U.S. News & World Report's 2016 edition of America's Best Graduate Schools. When last ranked, Pitt Nursing was placed at 7th on the list: for 2016, the School of Nursing is ranked 5th.
Many of the School's specializations in the graduate programs are also highly graded in the report, released on March 10, 2015:
Nurse Anesthesia (#1)
Clinical Nurse Leader (#3)
Administration (#5)
Nurse Practitioner*
        Adult/Gerontology, Acute Care (#5)
        Pediatric, Primary Care (#3)
        Psychiatric/Mental Health (#5)
      *Now offered at the DNP level only.
"We are very pleased to note that our rankings in this national report have risen since the last listing in 2011," explains Pitt Nursing Dean Jacqueline Dunbar-Jacob. "Such rankings for the programs and the specializations validates our significant efforts to create meaningful learning experiences for our students."
Ja Hyun Kang Awarded Grant for PPE Project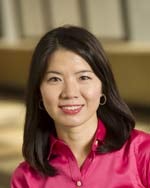 Assistant Professor Ja Hyun Kang recently received an award from the Association for Professionals in Infection Control and Epidemiology's APIC Heroes Implementation Research Scholar Award program. This grant for $50,000 will support her work on using Personal Protective Equipment (PPE) to ensure safety. Kang notes that "the recent Ebola outbreak reminds us that appropriate use of PPE is very important to protect health care personnel as well as patients.  However, very little is known about how health care workers actually use the equipment in their practice."  Given the lack of a highly standardized and clear protocol for PPE use, the proposed study aims to create a standardized best practice protocol for the optimal use of PPE as well as an educational intervention across health care facilities as well as professional health schools.
This story was also featured in the most recent issue of Pitt Nurse Magazine, which looked at a very timely topic…quarantine. Have you read the Spring 2015 issue yet?  If not, it's available here. 
Pitt Nursing Dean on National List of Influential Deans
Dean Jacqueline Dunbar-Jacob has been included in a listing of "The 30 Most Influential Deans of Nursing in the United States." The Mometrix Blog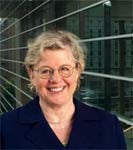 assessed the impact of deans of US collegiate nursing schools in terms of awards, NIH funding, NCLEX pass rates, and more. Dean Dunbar-Jacob was ranked #28 in the list – congratulations! We also congratulate the following alumni for being included in this list:
Barbara Broome, Kent State
Bernadette Melnyk, The Ohio State
Susan Bakewell-Sach, Oregon Health and Science.
New Alumni Feted by Pitt Nursing
The School was so pleased to host a kick-off event for those students who are graduating in a few short weeks!  More than 50 undergraduate and graduate students were welcomed to the alumni community by the Dean and a representative of the Pitt Alumni Society. Good luck to these future members of the Pitt Nursing Alumni Community!
Look at Leadership in a Whole New Way
Extraordinary leadership goes beyond disciplinary boundaries. It's not limited to business, but spans across fields from nonprofit management to hospital systems, academic settings, and community agencies. To truly enhance your leadership skills, it helps to reach out to experts from a broad spectrum of fields. 
At the Interdisciplinary Leadership Forum, there is an opportunity to do just that. This forum will bring together leadership experts from a variety of fields such as business, education, psychology, public health, occupational therapy, and nursing. Participants will address the core question, "What can we do as leaders to improve patient care?"
Not a traditional lecture event, the Interdisciplinary Leadership Forum is a fast-paced, dynamic learning experience, reminiscent of the incredibly engaging Ted Talk format.  So reserve your spot for the forum on Friday, May 29, 2015 at the Boiler Room Pittsburgh (1070 Banksville Ave, Pittsburgh, PA 15220). The session will take place from 8:30 am -- 2:35 pm; 5 contact hours will be awarded upon successful completion of forum.  The cost is $99.00, which includes the forum, lunch, and coffee breaks.