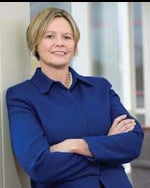 School of Nursing
415 Victoria Hall
3500 Victoria Street
Pittsburgh, PA 15261
412-383-5214
F: 412-383-7293
linglerj@pitt.edu
Profile
My research focuses on provider-patient communication, health behaviors, and psychosocial and ethical implications of late-life cognitive impairment.
Teaching
I currently teach Ethics in Healthcare to doctoral-level nursing students and facilitate research and teaching practicum experiences for PhD students in nursing. I have also taught ethics at the undergraduate level as well as within the University's Graduate Certificate Program in Gerontology. I frequently guest lecture on ethical issues in dementia care, neurological assessment, and the differential diagnosis of dementia.
Service
Within the School of Nursing, I am active in the BSN and PhD Councils. At the University level, I have served as grant reviewer for the seed money programs of the Alzheimer Disease Research Center and University Center for Social and Urban Research. Regionally, I serve as a board member of the PA Chapter of the Alzheimer's Association; I chair the Programs and Services Committee. I am also an active member of such national organizations as the Gerontological Society of America and Alzheimer's Association International Society to Advance Alzheimer Research and Treatment (ISTAART), and I chair the Steering Committee of the Education and Information Cores for NIA-funded Alzheimer Disease Centers.